An 8 hr drive with 3 kids and 2 dogs in 100+ heat can put you in a mood. So when the AC crapped out in the airstream within minutes of arriving, I was beyond done. We got the AC going a half hour later but my nerves were shot. We were the Griswolds minus the laughs.
@tommyriles held down Camp Riles so I could get a hike in before sundown.
Now I would much prefer NOT to hike alone for a number of reasons; namely for safety and there's no one to take my picture? (This was the first time using the camer phone timer and let's just say I could use photography classes. swipe right for evidence)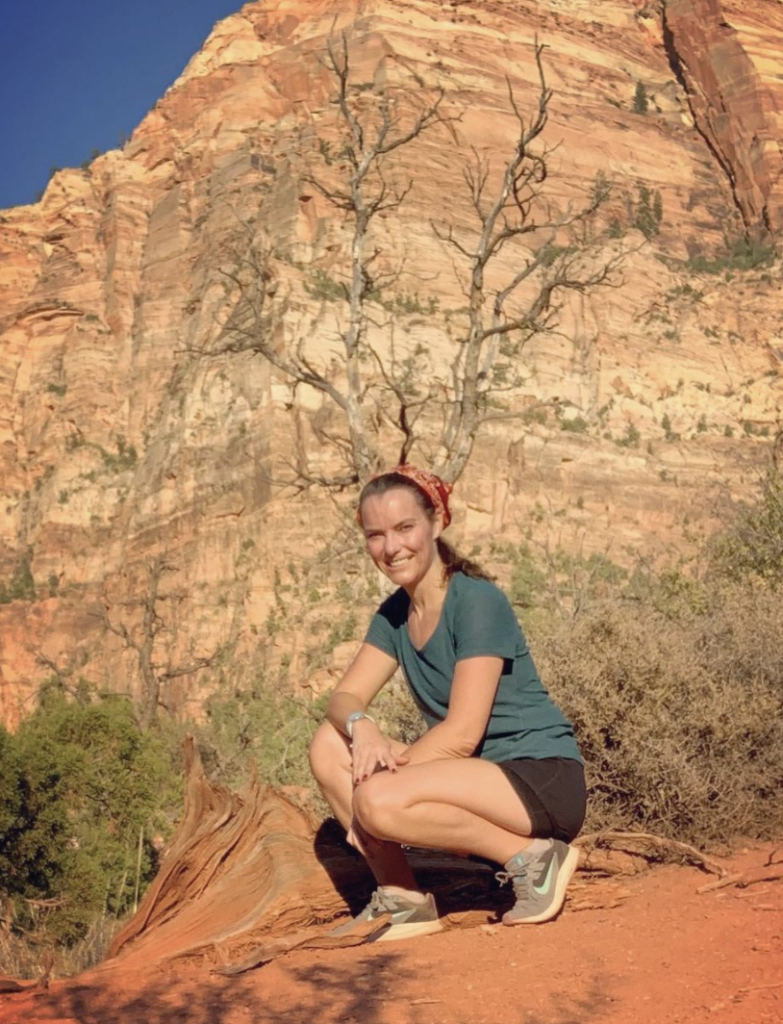 I do miss the days when Tommy and I could go off on challenging adventures together. But unless it's kid and dog-friendly, it ain't happening these days. It's go solo or stay home.
Now in the past, I would not have even considered a solo hike. No way, no how.
But things have shifted. I now seek out ways to be adventurous and push myself outside those pesky comfort levels. That curious child within is alive and well, loving this new-found passion.
For some of you reading this, hiking solo is no big deal.
And for others, it's unthinkable.
But for me, I'm just getting started.