In January 2019, I made a vision board. It was the first time I ever did one of these. On it, I pinned inspiring quotes and words, Joanna Gaines (my hero) and this photo among other things.
As I combed through magazines for words to describe what I hoped this new year would be for me, I came across her…
Here was this vision of beauty, strength and adventure. So I cut her out and pinned her up on my vision board.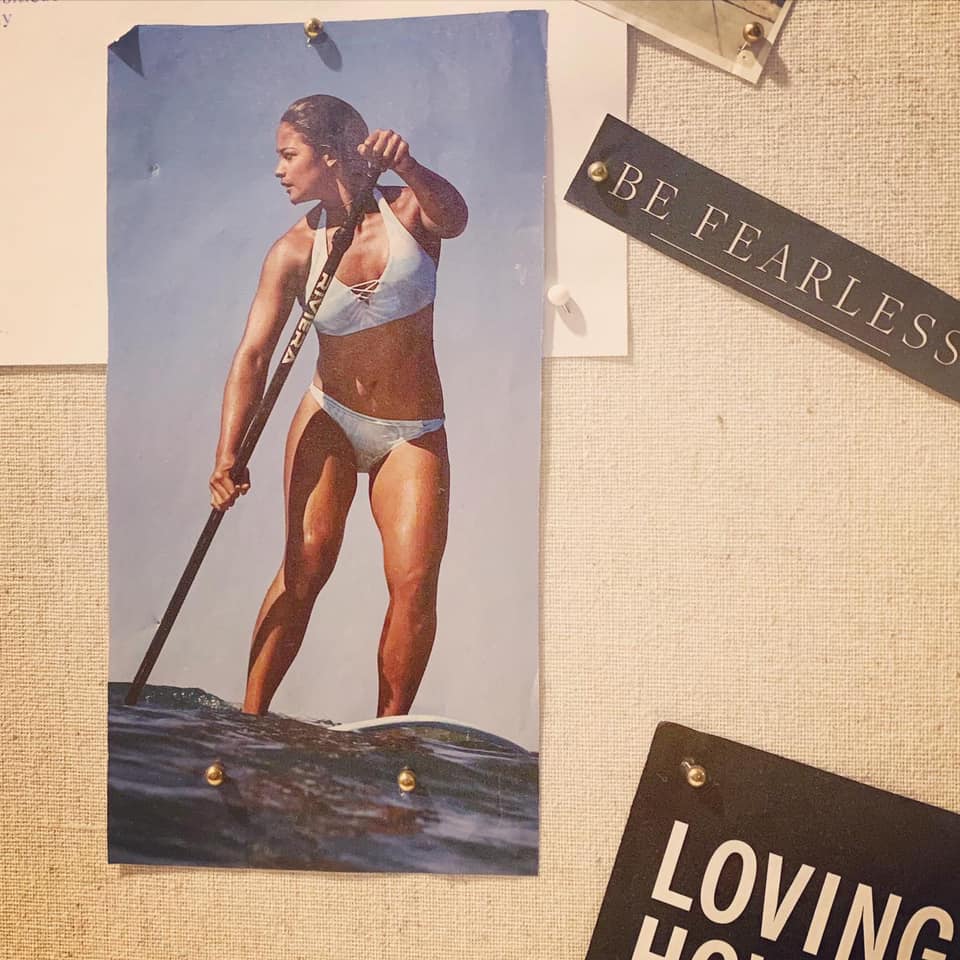 And there she stood for 11 months before opportunity came a knockin'…an opportunity so insane I couldn't possibly have even dreamt it. But because of this opportunity, I was immersed into an environment surrounded by SUPER fit and inspiring people…just like my pin-up girl, they were a vision of beauty, strength and adventure.
Well I drank the kool-aid they were serving and busted ass to compete and keep up with these inspirations I now call very good friends!
Cut to today, I spent my morning doing SUP Yoga with the incomparable Chelsey Lowe and then paddling for hours on the marina with my newly purchased paddle board.
It's been 18 months after pinning up this girl, and I'm 25lbs lighter and tighter. And while I may not have homegirl's level of tone, I can honestly say when I look at these other photos of another girl, I see a vision of beauty, strength and adventure too☺️
Y'all…I think vision boards might actually work!
Next up…becoming besties with Joanna Gaines
If you would like to be inspired and drink the kool-aid too, follow these badass human beings from the competition series I was on called #ThePack:
Josh White
Vania Zúñiga
Mitra Najibeh Yosri
Chelsey Lowe
Mark LeBlanc
Derby California
Donna Modafferi
Chisum Johnson
Brian Calvert