The person that has underestimated me the most has always been me. For the vast majority of life, let's just say my mind has been none too kind to my spirit.
And if I'm being honest, it's still a battle… sometimes daily… the Rona has not helped!
During a recent visit with a new girlfriend of mine, she said something like "Lucy you have to be nicer to yourself." This definitely threw me off guard because as short as our friendship has existed, I thought "I was! I am so much more confident than I was 9 months ago!" But she didn't see it that way. Our conversation acted as a reminder to myself that there is still a lot of work for to be done.
I think I'll always have that self-deprecating side… it's the South Sider in me… but what I am working to extinguish is supremely low self-esteem.
Cut to this tank top that popped up as a Facebook ad… not only did I buy it… I bought it in two different colors! haha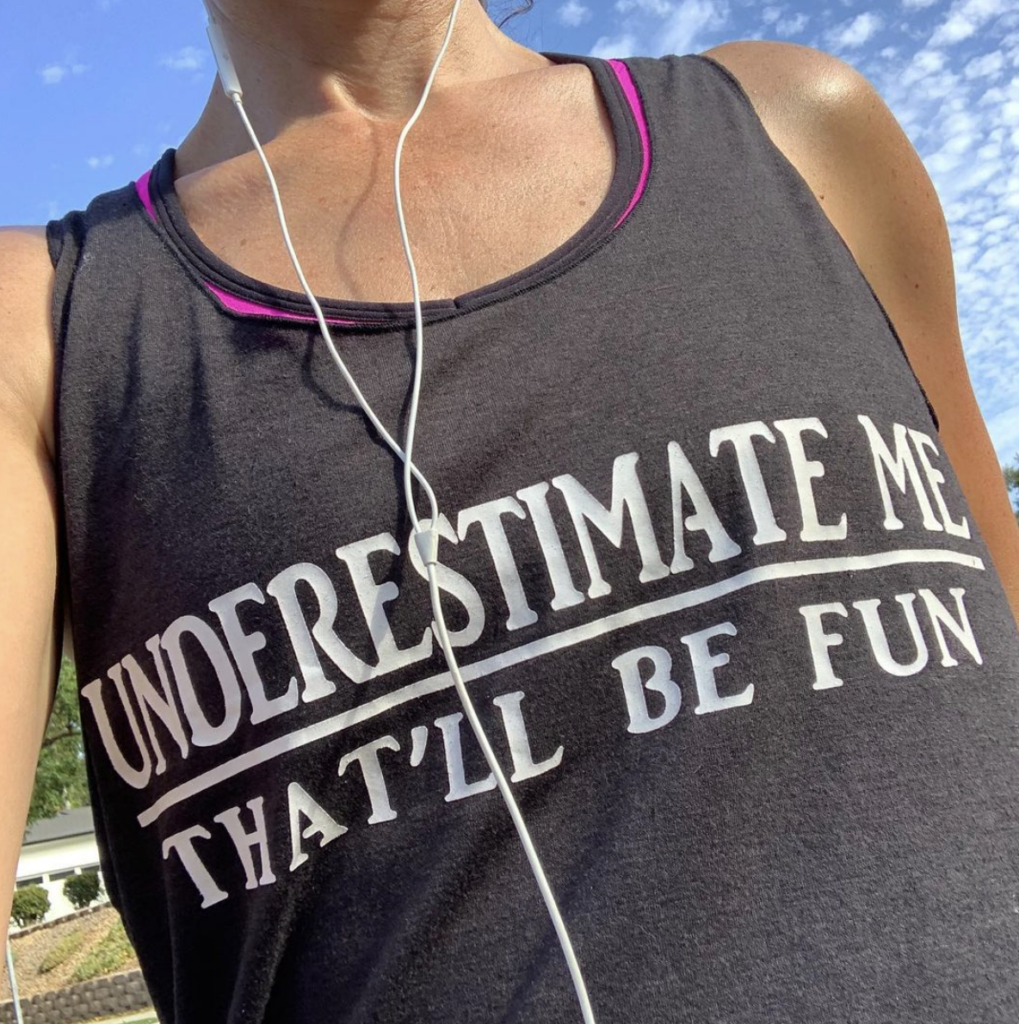 I wear it to remind myself to stop underestimating me! The saying actually puts a smile on my face as I walk and hike and run until I'm red in the face, strong in the mind and happy in the heart❤️
Physical health ☑️
Mental health… work in progress